Dressing appropriately for a job interview is crucial as it can impact your first impression on your potential employer. You want to make sure you dress in a way that shows you take the interview seriously and that you have respect for the company and the position you are applying for. The right outfit can give you a confidence boost and make you feel prepared for the interview. Here are some tips on the best outfits to wear for a job interview.
Research the company dress code: Before deciding on an outfit, research the company culture and dress code. Some companies may have a business casual dress code, while others may require formal attire. Check the company's website, social media, or Glassdoor for any information on their dress code.
Stick to neutral colors: Stick to neutral colors such as black, gray, navy, and white. These colors are professional and will give you a polished look. Avoid bright colors and flashy patterns as they can be distracting and unprofessional.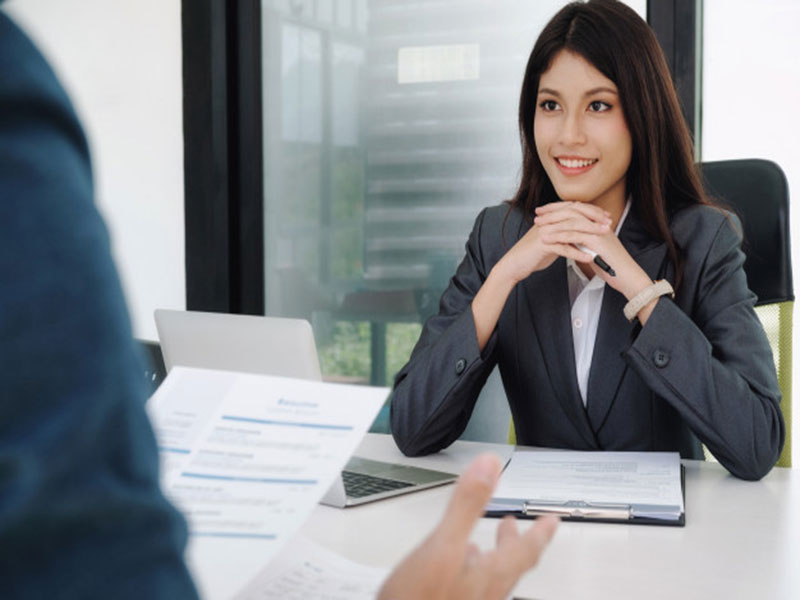 Dress appropriately for the industry: The dress code may differ depending on the industry you are interviewing for. For example, if you are interviewing for a creative field, you can add some flair to your outfit, such as a statement accessory or a pop of color. However, if you are interviewing for a more formal industry like finance or law, it's best to stick to a classic business suit.
Wear comfortable shoes: Make sure to wear comfortable shoes that are appropriate for the outfit and the industry. Avoid wearing sandals, sneakers, or anything too flashy. Opt for classic, closed-toe shoes that are clean and well-maintained.
Keep it simple: Keep your outfit simple and avoid anything too flashy or distracting. You want to showcase your skills and qualifications, not your outfit. Make sure your outfit fits well and is comfortable, so you don't have to fidget during the interview.
Accessorize wisely: Accessories can enhance your outfit, but you should avoid overdoing it. Opt for classic accessories such as a simple watch or a pair of stud earrings. Avoid wearing anything too large or flashy.
Grooming matters: Make sure your hair is neat and tidy, and your nails are clean and well-maintained. Avoid wearing too much perfume or cologne, as it can be overwhelming.
The best outfit for a job interview depends on the company dress code and the industry you are applying for. However, it's always best to keep it simple, professional, and polished. Remember that the outfit is just one part of the interview, and it's important to showcase your skills, qualifications, and enthusiasm for the position.